About Us
Central Trim & Supply Company has focused on serving the professional builder and contractor since 1962. We serve the Colorado market from our manufacturing and distribution center located at 3820 S. Jason Street, Englewood, CO.
Our facility offers a complete line of windows and doors, custom millwork, specialty lumber, cabinet stock plywood, MDF, closet hardware, stair parts, skylights, and tube-lights.
We deliver a variety of factory built-to-order windows in wood, wood clad, composite, and vinyl.
Central Trim offers delivery service to our Denver Metro customers. Arrangements can be made for Front Range and I-70 corridor deliveries.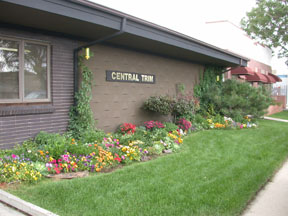 Serving the Professional Since 1962