Other Products
Central Trim sells specialty lumber, cabinet stock plywood, MDF, closet hardware, stair parts, balusters, rails, fillets, newels, skylights, and tube-lights.
Hardware

The ASSA ABLOY Group is the world's leading manufacturer and supplier of locking solutions dedicated to satisfying end-user needs for security, safety and convenience.
Emtek was founded in 1981, in City of Industry, CA as a manufacturer of specialty hardware products selling to door manufacturing companies. Beginning in the mid 1980's the company began making a limited range of solid brass door levers for specialty hardware dealers in the Los Angeles area. Gradually since that time we have worked to broaden the product line and the customer base. Emtek's emergence as a nation-wide supplier of decorative hardware has been slowed by our exacting quality standards. Insisting on good workmanship has limited the pace of product development, but it has resulted in a well earned reputation for reliability and integrity of design. For more information, please visit: www.emtek.com

Deltana is an architectural door hardware manufacturer with a proven record for exceptional service and quality. Our outstanding quality control standards, significant stock inventory and exceptional customer service has set us apart as the region's fastest growing leader of fine solid brass, stainless steel & steel hardware.

Our products have been exhaustively tested to exceed industry standards and are distributed to every state in the U.S., Canada, South America, & the Caribbean. For more information, please visit: www.deltana.net

Since 1952, when its first plant was opened in Emeryville, California, Pemko has supplied world markets with door and threshold sealing products. Today, a worldwide distribution network is serviced by 300 employees operating from five plants in the United States and Canada. For more information, please visit: www.pemko.com/

R/W Specialties is a specialty building material wholesaler that has been serving the needs of the building industry since 1965. We maintain extensive inventory in over 225,000 square feet of warehouse space in our four locations. We are committed to providing our customers with the best customer service and the highest quality of specialty building products available. Please note that we sell "wholesale only" and are not staffed to sell to contractors or the general public. For more information, please visit: www.rwspecialties.com

Since 1958, Johnson Hardware® has produced a complete line of superior quality sliding, folding and pocket door hardware for residential and light commercial applications. Over the years, our original designs and simple-to-install products have earned us a reputation as an industry leader. All Johnson Hardware® products are designed with care, built using meticulous production procedures and checked under rigid quality control standards. In a constant effort to manufacture the best possible hardware, every Johnson Hardware® product is regularly evaluated and updated using customer input and the very newest technology. Compare the Johnson Hardware® line; you'll find a superb blend of quality, function and value. For more information, please visit: www.johnsonhardware.com
Steel Door Frames

Timely Industries is the leading manufacturer of pre-finished steel door frames. Timely has over 25 years experience manufacturing Fire-Rated Door Frames, Sidelites, Borrowed Lites, Communicating Door Frames, Pocket Door Frames and Adjustable Door Frames for Division 8 construction. CAD drawings and architectural specifications are available to assist architects and contractors throughout design and construction phases. Timely frames are available in a variety of finishes and metals including galvanized, stainless steel, and brass to compliment any decor. For more information, please visit: www.timelyframes.com
Glass & Acrylic Block

Hy-Lite manufactures a full line of acrylic block operable and fixed windows, radius walls, door insert units and partitions. The company also offers a variety of specialty window products for both new construction and retrofit applications, including basement hopper windows. For more information, please visit: www.hy-lite.com
Skylights

Established in 1975, VELUX America is a branch of the VELUX Group charged with marketing and selling VELUX roof windows and skylights in the U.S. VELUX has been providing daylight and fresh air to people worldwide for over 60 years. For more information, please visit: www.veluxusa.com

As a pioneer of the daylighting industry and the global leader in tubular daylighting devices for more than 20 years, we've perfected the capture and transmission of the sun's rays indoors where it was once thought impossible. For more information, please visit: www.solatube.com
Other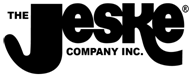 The Jeske Company is a wholesale hardware distributor serving lumberyards, millworks and hardware dealers from two regional warehouses in the central United States. For more information, please visit: www.jeskecompany.com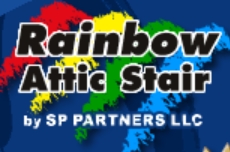 Whether you are looking for telescoping attic stairs or folding attic ladders, the Rainbow Attic Stair family of products, manufactured by SP Partners LLC, represents the highest quality solutions and most innovative metal stairs for attic and other space access available. For more information, please visit: www.rainbowatticstair.com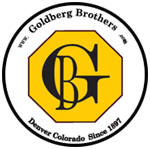 Since 1897, Goldberg Brothers, Inc. has been a manufacturer of household and industrial hardware for well over a century. Proud to be made in the USA, today the company focuses on distinctive home décor and furniture products, including award-winning Goldberg Brothers Barn Track sliding barn door hardware kits. For more information, please visit: www.goldbergbrothers.com
Sliding, Folding, and Bi Fold Doors
Central Trim sells Kolbe, Caoba, Panda, and LaCantina Lift-N-Slide Doors Systems.
Call for pricing and avalibility.